NABE 2018 - Resisting Inequity: Language as Power and Right
Pre-Conference Institutes: Wednesday, February 28, 2018
Conference: March 1st - 3rd, 2018
Albuquerque Convention Center
Albuquerque, NM

---
NABE 2018 School Visits*
Wednesday, February 28, 2018
Departing at 7:00 a.m. from
the Albuquerque Convention Center Tijeras Ave. Loading Zone (East bldg)
*Ticketed event - participants must be registered for the NABE 2018 Platinum Package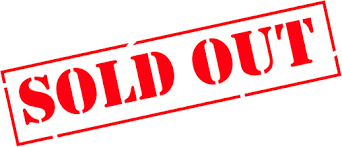 ---
Dual Language Middle School (6th-8th) - Orange Tour
Truman Middle School
(Albuquerque Public Schools)
Truman Middle School is the heart of the Westgate neighborhood, and is dedicated to diversity, differentiation, pure teaming, middle-level philosophy, and learning for all. Truman Middle School is where teaching and learning is data-driven and student-centered. We are one of the largest middle schools in the State of New Mexico, including a nationally recognized Dual Language program. We welcome you to Truman Middle School where "Dreams Grow!"


Dual Language High School (9th-12th) - Green Tour
Atrisco Heritage High School Academy
(Albuquerque Public Schools)
The goals for Atrisco Heritage Academy Bilingual Multicultural Education program are for all students to become bilingual and bi-­­literate in two languages: English, and a second language which could be Spanish, a Native American language or another language and meet state academic content standards and benchmarks in all subject areas. A critical standard of Bilingual Multicultural Education programs is to ensure an equal educational opportunity for all students.


Language Revitalization Charter School (6th-12th) - Purple Tour
Native American Community Academy
Albuquerque-based NACA serves students and families of many American Indian tribal affiliations. It's a place where students rigorously study their own history and culture and develop their own voices through learning native language courses (often for the first time). In this case study, you will learn about the vision and mission of this school and how they are working to embody their beliefs in everything from their curriculum to their core values. This is a can't-miss session for anyone working within Native American communities and is relevant to anyone looking to learn from a model in culturally responsive pedagogy.


Dual Language Charter School (K-8) - Pink Tour
Christine Duncan Heritage Academy
Founded in 2005, Christine Duncan's Heritage Academy is based on the Dual Language Immersion Program philosophy and strongly believes in the importance of environmental stewardship. The school's charter was implemented in the Fall of 2006. For the past four years CDHA has been working hard to ensure all students succeed in both languages.


Dual Language School (K-5) - Red Tour
Coronado Elementary School
(Albuquerque Public Schools)
We, the honorable Caballeros of Coronado Elementary Dual Language Magnet School, will enrich our community and our world by ensuring success as biliterate, life-long learners.


Dual Language School (K-5) - White Tour
Armijo Elementary School
(Albuquerque Public Schools)
The school community is building for the future as Armijo Elementary School and beyond. We focus our leadership through action. We make positive changes through reflection. We guide curriculum decisions with student success as collective goal.


Dual Language School (K-5) - Yellow Tour
East San José Elementary School
(Albuquerque Public Schools)
Our mission is to support the education and the empowerment of children and families from diverse backgrounds. Through a high quality dual language program, we expect ESJ students to become bilingual and bi-literate. Our goal is to educate the whole child to create global citizens who are independent, lifelong learners with 21st century skills and a deep respect for all cultures. This will be accomplished through high expectations, collaboration, and communication in partnership with our community.


Dual Language Charter School (K-8) - Blue Tour
Cien Aguas International School
Cien Aguas International School is a K-8 school with a focus on dual language instruction, research and environmental sustainability. Cien Aguas seeks to develop students who can ask questions and do important research about the world, and are committed to having a sustainable society and are working towards a transversal competence, with bilingualism in Spanish and English.

---